HAPPY HORROR THRILLER BIRTHDAY TO -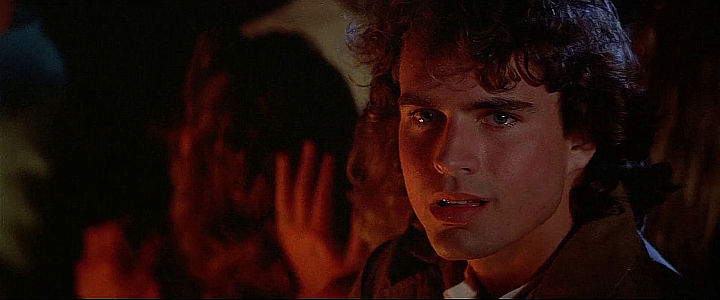 By E.C. McMullen Jr.
Actor Jason Patrick (THE LOST BOYS, AFTER DARK MY SWEET, ROGER CORMAN'S FRANKENSTEIN UNBOUND, SLEEPERS, INCOGNITO, NARC, IN THE VALLEY OF ELAH, DOWNLOADING NANCY, KEYHOLE, THE OUTSIDER [2014], THE PRINCE [2014], THE ABANDONED [2015], HOME INVASION, WAYWARD PINES, THE VANISHED [2020], RUNT, BECOMING [2020]) is 55.
Look for Jason in the upcoming 2021 Thriller, MK ULTRA. And in 2022, NIGHTSHADE.
WEREWOLVES WITHIN Sneak Preview at Aero Theater this June 22!
This event at the Aero Theater in Santa Monica, CA., has already Sold Out. Stand by for more info coming soon!
And -
Trailer Drop: WHITETAIL
From Fort Worth, Texas Independent film companies, Muscular Puppy & Alfa Whiskey Entertainment, comes the Southern Gothic Horror, WHITETAIL. This will be the fledgling company's first theatrically released feature film.
WHITETAIL stars Paul T. Taylor (SIN CITY, HELLRAISER: JUDGEMENT) as Frank and Billy Blair (Frank Miller's SIN CITY: A DAME TO KILL FOR, ALITA: BATTLE ANGEL) as Jesse.
WHITETAIL goes live this July 2.
Plus -
HAPPY HORROR THRILLER BIRTHDAYS TO -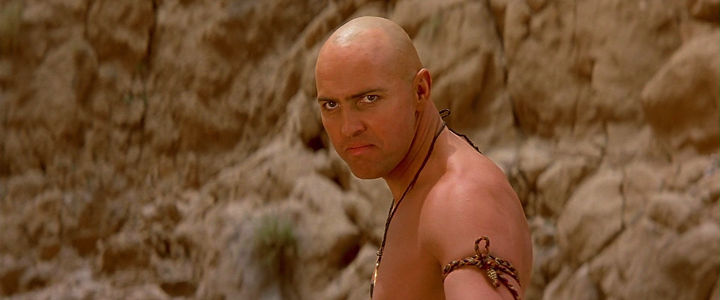 By E.C. McMullen Jr.
Writer Joyce Carol Oates is known for her novels, which are mostly dramas, and her short stories, which are mostly Horror! Happy 83rd!
Actor John Franklin (CHILDREN OF THE CORN [1984], CHILD'S PLAY, THE ADDAMS FAMILY [1991], ADDAMS FAMILY VALUES [1993], TOWER OF TERROR, KILLING GROUNDS, CHILDREN OF THE CORN 666: ISAAC'S RETURN, PYTHON, HELL'S KITTY) is 62.
Actor Arnold Vosloo (GOR, STEEL DAWN, BURIED ALIVE, REASON TO DIE, LIVING TO DIE, THE FINISHING TOUCH, DARKMAN II, DARKMAN III, ROUGH DRAFT, PROGENY, THE MUMMY [1999], STRANGE WORLD [TV], THE MUMMY RETURNS, ENDANGERED SPECIES, GLOBAL EFFECT, MELTDOWN [2004], 24 [TV], G.I. JOE: THE RISE OF COBRA, G.I. JOE: RETALIATION, ODD THOMAS, SHARK KILLER, CAPE TOWN [TV], THE HARROWING) is 59.
Trailer Drop: THE GREEN SEA
THE GREEN SEA stars Katherine Isabelle (DISTURBING BEHAVIOR, GINGER SNAPS, FREDDY VS JASON, AMERICAN MARY) as Simone.
And -
Horror Comedy TOO LATE Opens June 25
Although the Writer, Director, Producers, and the three main actors have extensive credits in movies and television, this will be their first "Horror" movie. Horror, Thriller, Mystery, or Suspense anything, actually.
That is quite a feat, considering that so many Comics are attracted to Scary movies and Porn. They usually have or had a period where they slid one way or another and sometimes both.
TOO LATE also stars Mary Lynn Rajskub, who has at least dipped a toe into Horror with the 2003 movie, CLAUSTROPHOBIA. To bring the comedy, TOO LATE Features real stand up comics, voice actors, as well as an SNL alumni.
TOO LATE is 80 minutes long, unrated and is opening in limited theatrical release and wide on digital. Let's hope for the best!
Plus -
HAPPY HORROR THRILLER BIRTHDAYS TO -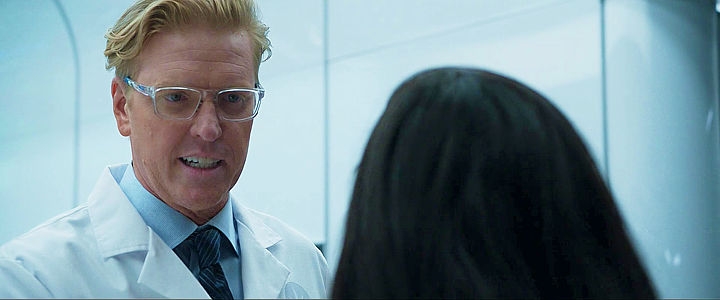 By E.C. McMullen Jr.
Comic Artist Martin Blanco (THE LEGEND OF JOE MOON, NIGHT JUNKIES, JOHNNIE GRUESOME) is 47.
Visit him at MartinBlanco.
Actor Jake Busey (HIDER IN THE HOUSE, WINDRUNNER, THE FRIGHTENERS, CONTACT, STARSHIP TROOPERS, ENEMY OF THE STATE, LOST JUNCTION, IDENTITY, THE HITCHER II, WAR OF THE WORLDS [2005 - Asylum], DEATH ROW, BROKEN, TIME BOMB, THE KILLING JAR, NAZIS AT THE CENTER OF THE EARTH [Asylum], REAPER, FRACTURED, MOST LIKELY TO DIE, DESERTED, ARBOR DEMON, FROM DUSK TILL DAWN: THE SERIES [TV], XCOM 2: WAR OF THE CHOSEN [VG], DEAD AGAIN IN TOMBSTONE, DEAD ANT, FREAKISH [TV], THE PREDATOR, GHOST IN THE GRAVEYARD, STRANGER THINGS: Season 3 [TV]) is 50.
Look for Jake in the upcoming 2021 Horror, IN FROM THE OUTSIDE.
How does a Paleontologist make the birthday list on a Horror Thriller website? He routinely uses his brain. In this case, our next Birthday boy has worked as consultant on Monster movies. So a big Happy Birthday to
Paleontologist / Science Consultant Jack Horner (JURASSIC PARK [all], TERRA NOVA [TV], JURASSIC WORLD [all]) who is 75.
Actor Sterling Jerens (WORLD WAR Z, THE CONJURING [all], DARK PLACES, NO ESCAPE, BOARDING SCHOOL) is 17.
Writer Lawrence Pearce (Comics: NIGHT JUNKIES, Movies: NIGHT JUNKIES) is 38.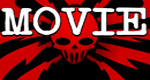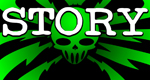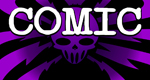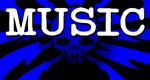 You Support This Site
When You Buy My Books

E.C. McMullen Jr.
PERPETUAL
BULLET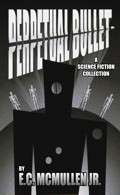 "'Some People' ... may be the standout story in the book."
- John Grant, Infinityplus
E.C. McMullen Jr.
WILLOW BLUE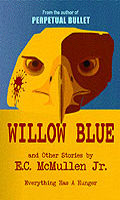 "'Willow Blue' will burrow under your skin and stay there long after you've put the book down."
- Jeffrey Reddick, Creator of
FINAL DESTINATION



In Other Books


E.C. McMullen Jr.'s
short story
CEDO LOOKED LIKE PEOPLE
in the anthology
FEAR THE REAPER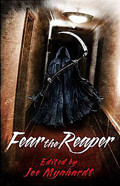 "This Ray Bradbury-esque is one of the most memorable and one of the more original stories I've read in a long time."
- Steve Isaak,
Good Reads.

HORROR 201:
The Silver Scream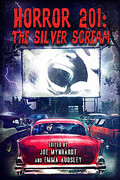 Filmmaker's Guidebook
featuring
Ray Bradbury,
John Carpenter,
Wes Craven,
Tom Holland,
E.C. McMullen Jr.,
George A. Romero,
and many more.
Extensively quoted in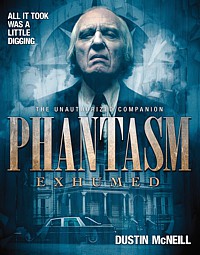 PHANTASM
EXHUMED
The Unauthorized Companion
Robert S. Rhine's
SATAN'S 3-RING
CIRCUS OF HELL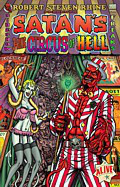 Forward by
Gahan Wilson &
Feo Amante.
Featuring comics by
Alex Pardee,
William Stout,
Steve Bissette,
Frank Dietz,
Jim Smith,
Frank Forte,
Eric Pigors,
Mike Sosnowski,
Omaha Perez,
David Hartman,
Steven Mannion,
and more!
Also
IN CINEMA
E.C. McMullen Jr.
Head Production Designer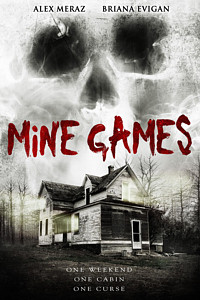 MINE GAMES
(Starring:
Joseph Cross, Brianna Evigan,
Alex Meraz)
Dept. head
Special Effects Make-Up
(SFX MUA)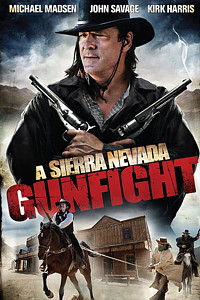 A SIERRA NEVADA
GUNFIGHT
(Michael Madsen & John Savage).
Production Designer
UNIVERSAL DEAD
(Doug Jones,
D.B. Sweeney,
Gary Graham)
Art Director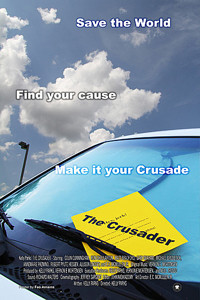 THE CRUSADER
(Colin Cunningham,
Gary Graham)