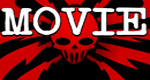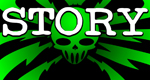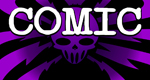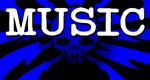 You Support This Site
When You Buy My Books
E.C. McMullen Jr.
PERPETUAL
BULLET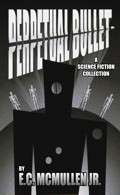 "'Some People' ... may be the standout story in the book."
-

John Grant

, Infinityplus

E.C. McMullen Jr.
WILLOW BLUE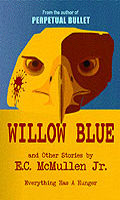 "'Willow Blue' will burrow under your skin and stay there long after you've put the book down."
- Jeffrey Reddick, Creator of
FINAL DESTINATION

IN OTHER BOOKS
E.C. McMullen Jr.'s
short story
CEDO LOOKED LIKE PEOPLE
in the anthology
FEAR THE REAPER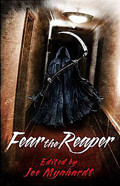 "This Ray Bradbury-esque is one of the most memorable and one of the more original stories I've read in a long time."
- Steve Isaak,
Goodreads

HORROR 201:
The Silver Scream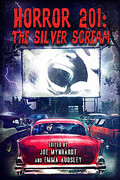 Filmmaker's Guidebook
featuring
RAY BRADBURY,
JOHN CARPENTER,
WES CRAVEN,
TOM HOLLAND,
E.C. McMULLEN Jr.,
GEORGE A. ROMERO,
and many more.



Extensively quoted in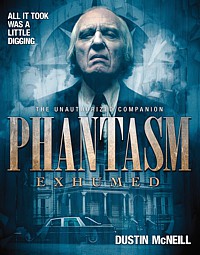 PHANTASM
EXHUMED
The Unauthorized Companion

Robert S. Rhine's
SATAN'S 3-RING
CIRCUS OF HELL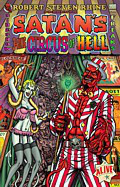 Forward by
GAHAN WILSON &
FEO AMANTE.
Featuring comics by
ALEX PARDEE,
WILLIAM STOUT,
STEVE BISSETTE,
FRANK DIETZ,
JIM SMITH,
FRANK FORTE,
ERIC PIGORS,
MIKE SOSNOWSKI,
OMAHA PEREZ,
DAVID HARTMAN,
STEVEN MANNION,
and more!

And
IN CINEMA


E.C. McMullen Jr.


Head Production Designer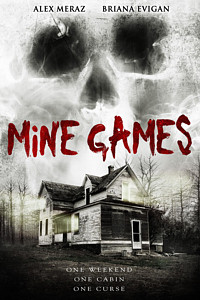 MINE GAMES


(Starring:
JOSEPH CROSS, BRIANA EVIGAN,
ALEX MERAZ)

Dept. head
Special Effects Make-Up
(SFX MUA)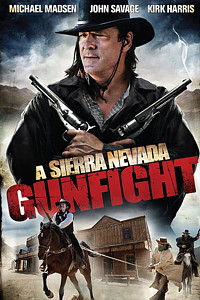 A SIERRA NEVADA
GUNFIGHT
(MICHAEL MADSEN & JOHN SAVAGE).

Production Designer

UNIVERSAL DEAD
(DOUG JONES,
D.B. SWEENEY,
GARY GRAHAM)

ART DIRECTOR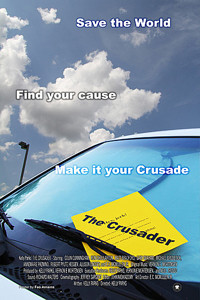 THE CRUSADER
(COLIN CUNNINGHAM,
GARY GRAHAM)
!SPOILERS AHEAD!
101 COINCIDENCES AND COUNTING
URCA:
UNFAIR RACIAL CLICHÉ ALERT
Deadicated to Scatman Crothers
"I've seen this movie! The black guy dies first!"
- Harry Block (played by Orlando Jones): EVOLUTION (2001)
OFFICIAL TRAILER FOR "LIFE"
On March 24, 2017, the Black Guy gets it first!
When I first began THE UNFAIR RACIAL CLICHÉ ALERT back in 1998 at the old geocities site, I was criticized for creating a lie. I simply said:
"The RACIAL CLICHÉ ALERT is to let you know that, no matter how many victims or how many people from different races are in the Horror/Thriller movie, the whites and ONLY the whites were cast as the survivors."
I had my many detractors at the time who said things like:
"There is no such thing."
"It's your imagination."
"You need to get a life."
The latest one I've heard is
"You aren't a minority so this doesn't concern you." This line came from a white guy who listens to black gangsta rap all the time, owns black comedy DVDs and likes to talk the lingo of "the hood".
"Aw man I'm done! Brothers never survive these things!"
- Preacher (played by LL Cool J): DEEP BLUE SEA (1999)
So I challenged my critics to go out and see 5 Horror/Thriller movies: any five, their choice. All I asked is that the movie have minorities in the cast (not some quick walk on or someone in the background of a crowd scene).
So these fellow folks of horror went out. They came back with a few movie titles where the THE RACIAL CLICHÉ ALERT did not apply, and in fairness I list those films here. But they also came back with an overwhelming number of movies where the "rule" did apply, and they were amazed.
From then on, I added the word UNFAIR to THE RACIAL CLICHÉ ALERT. The UNFAIR RACIAL CLICHÉ ALERT specifically (but not only) applies to movies made or backed by Hollywood, as I have not seen this "Rule Of Death" appear so consistently in Independent movies or movies made outside of the United States.
I used to post it in the reviews only where applicable, but the list grew too long. It needed its own place.
This page was created over 20 years ago on January 8, 2000.
With nearly every new Horror/Thriller movie coming out, the list keeps growing.
I welcome any who challenge the ALERT to offer me movie titles that contradict this page.
I will gladly post the titles of the accurate ones.
The list, inexplicably, does not include Hollywood Horror Comedies. Why? Who knows? But Hollywood Horror Comedies seemingly never follow the UNFAIR RACIAL CLICHE ALERT.
It's as if someone in the command chain says, "Whoa! I hate minorities the same as the rest of you, but this is comedy we're talking about and that has a completely different set of rules! No killing off all the minorities in a comedy!"
101 Coincidences and Counting!
"Along with me I'm gonna need a scientist, an engineer, and of course, a black person to sacrifice himself in case something goes wrong."
- Eric Cartman, SOUTH PARK, Season 9, Cartman's Hippie Exit Strategy 2006
BEWARE THE RACIAL CLICHÉS FROM THE TITLES OF THESE DECADES
LEGEND
HORROR/THRILLER

HOLLYWOOD THRILLER

NON-HOLLYWOOD HORROR

I've been a Horror fan all of my life, but back in 1995 I sold my first fiction story, RATTLESNAKE TIE, to Biker Magazine (Oct. 1995 issue).

At that time in my life I was a stand-up comic, learning the trade and hanging out with fellow comics like Joey Medina and Kelly Parks. One of my amigos, Ray "Genesis" McCleese, congratulated me on the sale, but told me he wasn't much into Horror.

"Why do they always kill the black guy?" he asked.

Yeah, it was rhetorical, but I'd never considered it. Yet from then on, I watched Horror movies with Ray's words in mind and I started finding the Racial Cliché everywhere.

To be sure, there are movies without it. So was I just seeing what I wanted to see or was the Racial Cliché for real?

The only way to know for certain is set my criteria and start counting.
So I created this section at Feo Amante's Horror Thriller. In a sense, I'm confronting the bigot that I never knew existed within me: brought out, seemingly by accident, by a friend.

This is a database to prove to myself, one way or the other, what the truth is. So far, the UNFAIR RACIAL CLICHÉ ALERT is winning by a large margin.