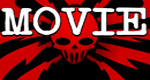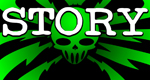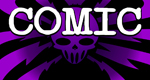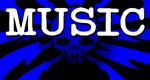 You Support This Site
When You Buy My Books
E.C. McMullen Jr.
PERPETUAL
BULLET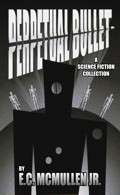 "'Some People' ... may be the standout story in the book."
-

John Grant

, Infinityplus

E.C. McMullen Jr.
WILLOW BLUE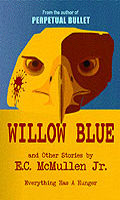 "'Willow Blue' will burrow under your skin and stay there long after you've put the book down."
- Jeffrey Reddick, Creator of
FINAL DESTINATION

IN OTHER BOOKS
E.C. McMullen Jr.'s
short story
CEDO LOOKED LIKE PEOPLE
in the anthology
FEAR THE REAPER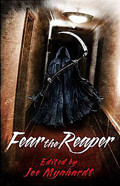 "This Ray Bradbury-esque is one of the most memorable and one of the more original stories I've read in a long time."
- Steve Isaak,
Goodreads

HORROR 201:
The Silver Scream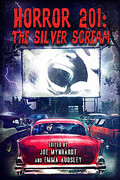 Filmmaker's Guidebook
featuring
RAY BRADBURY,
JOHN CARPENTER,
WES CRAVEN,
TOM HOLLAND,
E.C. McMULLEN Jr.,
GEORGE A. ROMERO,
and many more.



Extensively quoted in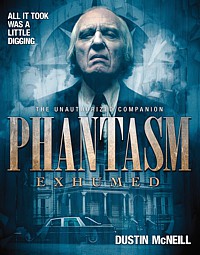 PHANTASM
EXHUMED
The Unauthorized Companion

And
IN CINEMA


E.C. McMullen Jr.


Head Production Designer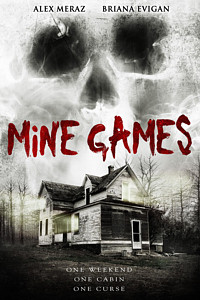 MINE GAMES


(Starring:
JOSEPH CROSS, BRIANA EVIGAN,
ALEX MERAZ)

Dept. head
Special Effects Make-Up
(SFX MUA)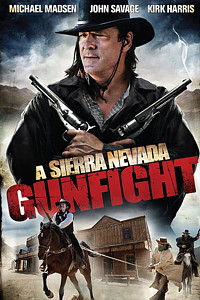 A SIERRA NEVADA
GUNFIGHT
(MICHAEL MADSEN & JOHN SAVAGE).

Production Designer

UNIVERSAL DEAD
(DOUG JONES,
D.B. SWEENEY,
GARY GRAHAM)

ART DIRECTOR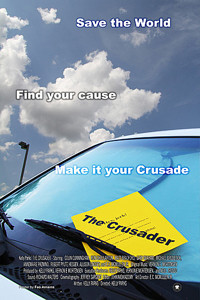 THE CRUSADER
(COLIN CUNNINGHAM,
GARY GRAHAM)
Review by
Brian Keene

JACOB'S LADDER

- 1990
USA Release: Nov. 2, 1990
Carolco Pictures / Live Home Video / Artisan Entertainment
Ratings: France: -12 / Germany: 16 / Sweden: 15 / UK: 18 / USA: R
What is real?
Is your life real? When you hold your loved ones, are they tangible?
Do they drift through your fingers like mist?
What if every experience you've ever known, every thought and laugh, each memory and emotion, all the tears and sunsets and people, what if they were all a dream? A dream that you had while waiting in your mother's womb to be born and as soon as you finish this sentence you'll wake up? How do you know you're alive? I mean really know. Just because you breathe and bleed and can have an orgasm? Is that real? Are you real? Are you sure? Prove it . . .
Sounds like a bad trip on L.S.D, doesn't it?
Welcome to the ultimate mind fuck: 1990's JACOB'S LADDER.
Written by Bruce Joel Rubin (DEADLY FRIEND, GHOST), this film is a paranoid roller coaster ride through hell. Just when you think you know where the plot is going, it veers away from you, hurtling in a new and horrifying direction. Rubin spins a masterful web of terror and deceit, where everything you think you know proves to be false.
Jacob Singer (Tim Robbins: THE SHAWSHANK REDEMPTION, ARLINGTON ROAD, ANTITRUST, MYSTIC RIVER) is having a bad life. Emotionally crippled by the death of his young son (Macaulay Culkin: THE GOOD SON, PARTY MONSTER), Jacob leaves his wife Sarah, (Patricia Kalember: Stephen King's: CAT'S EYE) and other sons behind and hides amidst the carnage of the Vietnam War. While "in-country" his battalion falls under a vicious attack. During the ensuing firefight, his fellow soldiers become the victims of some harrowing physical and mental alterations from unknown forces. Blind with panic and confusion, Jacob is wounded from a bayonet attack.
Fast forward six years later. Jacob has deserted his ex-wife and thrown away his Ph.D for a sexual and spiritual relationship with a fiery Latin co-worker (Elizabeth Pena: STRANGELAND, THE INCREDIBLES) and a mundane job with the Postal Service. His only friend is his chiropractor, Louie, played by Danny Aiello (THE STUFF). Jacob finds himself not only haunted by self-doubt and the memories of his life before the war, but by the shade of that near mortal encounter and wound. His recollections of that night are hazy and disjointed. He is a man on the edge of everything.
Jacob fears he is losing his mind as his reality begins to crumble around him. The New York subway system becomes a portal to hell, the trains ferrying lost souls like cattle to the slaughterhouse. Demons leer from park benches and genetic mutants lurk in abandoned buildings. Abhorrent freaks keep watch on him from the rear seats of passing cars. As the horrifying hallucinations continue, Jacob tries to unravel the tapestry of tangled memories from the bizarre incident in Vietnam. Reality and fantasy, past and present, heaven and hell, all mix together, as Jacob begins a nightmarish descent into the depths of the human mind and soul.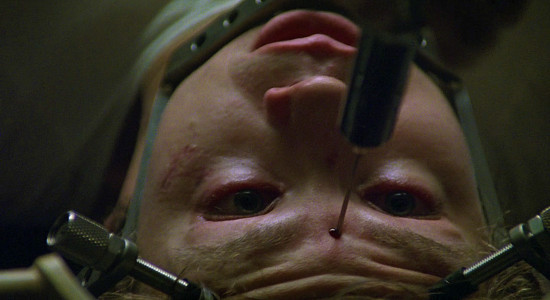 To say that JACOB'S LADDER is densely plotted would be an understatement. Layer upon rich layer of plot and symbolism exists within this film. It is a movie that changes with each repeated viewing, a cinematic chameleon that remains ever elusive. With one of the most surprising and shocking twist endings in Hollywood history, JACOB'S LADDER is a triumph of psychological horror.
Directed by Adrian Lyne (FATAL ATTRACTION) and featuring riveting early performances by Jason Alexander (THE BURNING), Ving Rhames (BRINGING OUT THE DEAD, FINAL FANTASY, DAWN OF THE DEAD [2004]) and Eriq LaSalle (WHERE ARE THE CHILDREN?), JACOB'S LADDER is a terrifying whirlwind nightmare that will haunt you long after you've returned the video to the store.
I give it the highest rating Feo has created.






This review copyright 1999 E.C.McMullen Jr.