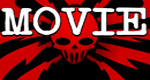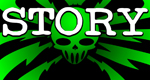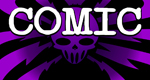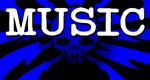 You Support This Site
When You Buy My Books
E.C. McMullen Jr.
PERPETUAL
BULLET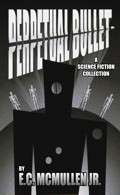 "'Some People' ... may be the standout story in the book."
-

John Grant

, Infinityplus

E.C. McMullen Jr.
WILLOW BLUE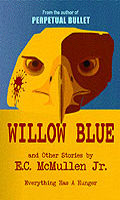 "'Willow Blue' will burrow under your skin and stay there long after you've put the book down."
- Jeffrey Reddick, Creator of
FINAL DESTINATION

IN OTHER BOOKS
E.C. McMullen Jr.'s
short story
CEDO LOOKED LIKE PEOPLE
in the anthology
FEAR THE REAPER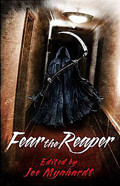 "This Ray Bradbury-esque is one of the most memorable and one of the more original stories I've read in a long time."
- Steve Isaak,
Goodreads

HORROR 201:
The Silver Scream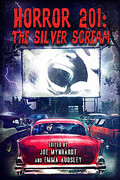 Filmmaker's Guidebook
featuring
RAY BRADBURY,
JOHN CARPENTER,
WES CRAVEN,
TOM HOLLAND,
E.C. McMULLEN Jr.,
GEORGE A. ROMERO,
and many more.



Extensively quoted in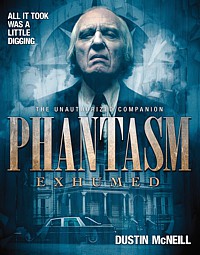 PHANTASM
EXHUMED
The Unauthorized Companion

And In
CINEMA


E.C. McMullen Jr.


Head Production Designer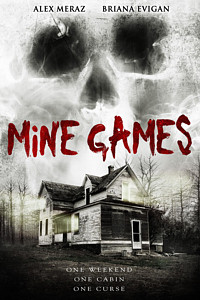 MINE GAMES


(Starring:
JOSEPH CROSS, BRIANA EVIGAN,
ALEX MERAZ)

Dept. head
Special Effects Make-Up
(SFX MUA)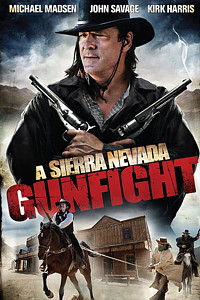 A SIERRA NEVADA
GUNFIGHT
(MICHAEL MADSEN & JOHN SAVAGE).

Production Designer

UNIVERSAL DEAD
(DOUG JONES,
D.B. SWEENEY,
GARY GRAHAM)

Art Director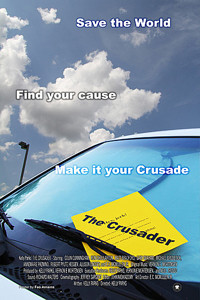 THE CRUSADER
(COLIN CUNNINGHAM,
GARY GRAHAM)
Review by
Ken King

DOCTOR STRANGE

- 2016
USA Release: Nov. 4, 2016
Marvel Studios / Walt Disney Pictures
Rated: USA: N/A
"Thank you for the books and the horrifying story and…for the threat upon my life."
- Dr. Stephen Strange
I have been an avid comic book geek most of my life and have collected many runs in Marvel, DC, Warren, Image, BOOM! Studios, Heavy Metal, etc. You name it, I have either read an issue here or there, or have collected it at one time or other. Back in 1977, I was introduced to a character that I knew little about. I speak, of course, of DOCTOR STRANGE. But I didn't come by this discovery via his own comic, incidentally, it was in the pages of THE TOMB OF DRACULA, number 44, April 1977. I was a fan of the infamous Count because of the movies and other comics I had picked up before during the Marv Wolfman/Gene Colan run. Horror comics were a big thing with me back then, I also read Marvel's other monsters such as GHOST RIDER, WEREWOLF BY NIGHT, THE FRANKENSTEIN MONSTER, TALES OF THE ZOMBIE, VAMPIRE TALES. And then there was the Warren B & W magazines, EERIE, CREEPY and VAMPIRELLA.
Yes, my Career of Evil started at a very early age. Now, with this new book, DOCTOR STRANGE was added to the monthly deluge of comics. The more, the merrier, I say.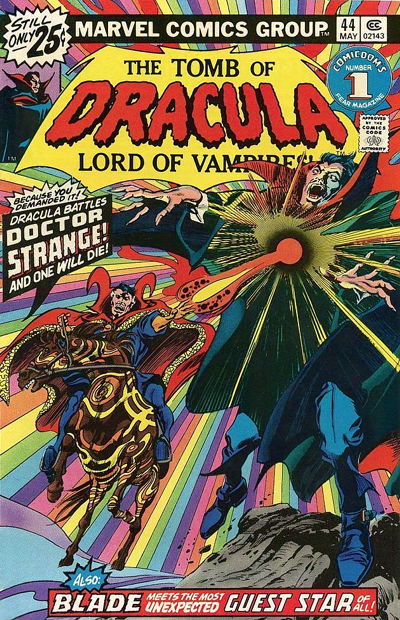 Since that infamous issue that started me off on the mystical adventures of Stephen Strange, I have been with the good doctor through his many battles with Dracula, Doctor Doom, Dormmamu, Baron Mordo, other sorcerous villains and even Mephisto, himself, Marvel's equivalent of Satan. I have always been a fan of DOCTOR STRANGE since that fateful day. You can only imagine how ecstatic I was when I heard they were making a film about the character, with none other than one of my favorite directors to come along in recent years, Scott Derrickson (HELLRAISER: INFERNO, THE EXORCISM OF EMILY ROSE, DELIVER US FROM EVIL, THE DAY THE EARTH STOOD STILL [2008], SINISTER). Granted, I was a bit skeptical when they cast Tilda Swinton (AVENGERS: END GAME, VANILLA SKY, CONSTANTINE, ONLY LOVER'S LEFT ALIVE, THE CHRONICLES OF NARNIA trilogy, SNOWPIERCER) as The Ancient One. Traditionally, The Ancient One was a very old, very wizened, Asian dude. But then I forgot myself there. Tilda Swinton…is a great actress! She pretty much is convincing in everything she does. I have yet to be disappointed with any performance I have witnessed of hers.
The movie starts off with Dr. Stephen Strange (Benedict Cumberbatch: AVENGERS: INFINITY WAR, THOR: RAGNAROK, BLACK MASS, THE IMITATION GAME, THE HOBBIT trilogy. His television credits include: SHERLOCK, GOOD OMENS) performing surgery while listening to music and bobbing in time to it. Now, this would be frowned upon as damn irresponsible and disrespectful to the medical profession I'm sure, if he were caught by administration, or some senior staff member. But Strange is a wunderkind. He can do surgery others could only dream of, effortlessly. He has a photographic memory and can tell his attending surgeons and nurses what artist they are listening to, the year it was produced and the album it came from as he works. He incidentally, got his MD and Ph.D the same day because of this gift of memory analysis. Strange saves a patient that another doctor called as dead and only requires the assistance of his former lover and fellow doctor, Christine Palmer (Rachel McAdams: THE SHERLOCK HOLMES trilogy). Again, Strange, shows his medical wizardry.
TRIVIA
Tilda Swinton definitely earns the coveted, MILLA JOVOVICH CAN DO NO WRONG AWARD and Benedict Cumberbatch and Mads Mikkelsen EACH walk away with the just as prestigious, BILL PAXTON CAN DO NO WRONG AWARD. This is some sort of record. There's not usually this much greatness in a film. DOCTOR STRANGE is just full of surprises.
Then tragedy strikes and Dr. Stephen Strange's medical career is flushed right down the proverbial toilet.
After spending his entire fortune to find a cure and go through many, many radical surgeries, with no success, he hears about a patient who was paralyzed with no chance of ever walking or doing much else again. Strange seeks the patient out and the other whose name is Jonathan Pangborn (Benjamin Bratt, DEMOLITION MAN, CLEAR AND PRESENT DANGER, RED PLANET) tells Strange an interesting tale of a place called Kamar-Taj, that is in Kathmandu, Nepal. There, he will find The Ancient One who will guide Strange to what he seeks. Pangborn will tell him no more.
Strange spends his last dime to reach this mystical place. Once there, he is victim, once more, of an attempted robbery. It is here that Strange meets Mordo (Chiwetel Ejiofor: SERENITY, MALEFICENT: MISTRESS OF EVIL) who leads the wayward doctor to meet The Ancient One.
Of course, Strange, being the arrogant bastard he is, scoffs at the notion of magic and the belief in astral imagery. The Ancient One shows him the error of his ways and promptly kicks his skeptical ass back out the door he came in.

After a while, at Mordo's requests and wheedling, The Ancient One allows Strange back in the sanctuary and his training begins in earnest. At first, he fails at even the most menial of magics, but his mind and will begin to make him adept at learning. And like with his medical prowess, he soon begins to absorb all the knowledge from Kamar-Taj's vast library.
During his time there, he learns of Kaecilius (Mads Mikkelsen: PUSHER [all], ANGEL OF THE NIGHT, EXIT, CASINO ROYALE [2006], VALHALLA RISING, THE DOOR [2009], CLASH OF THE TITANS [2010], MOVE ON, HANNIBAL [TV], THE SALVATION, MEN & CHICKEN) who took out the original librarian and was replaced by Wong (Benedict Wong: SUNSHINE, MOON, PROMETHEUS, ANNIHILATION). Kaecilius was after some pages in the Book of Cagliostro, that showed a way to tap into the powers of The Dark Dimension and connect with the Demon Overlord, Dormmamu. Kaecilius and his Zealots believe Dormmamu wants to add this Universe to his ever-growing collection of other Universes he has conquered and have followers that would live forever in a place where time holds no sway.
Ah, Kaecilius… you silly, silly man.
There are a lot of stunning battles that take place in other realms between The Ancient One, Doctor Strange, Mordo and Wong, against Kaecilius and his gang. Doctor Strange learns a dark secret about The Ancient One. It is a game changer to say the least. Mordo is none too pleased when he learns of it.
Nonetheless, the mystical protectors of the Earth battle one last time, side by side in Hong Kong where our Universe is in dire jeopardy. Dormmamu is coming and it is up to Doctor Strange and his cohorts to stop him.
FINAL THOUGHTS
If I could, I would give this movie TEN Shriek Girls. It is just that great. After doing my whole "Fresh Perspective" viewing today, this might have jumped to the top of my favorite Marvel films. DOCTOR STRANGE tends to alternate back and forth between THE AVENGERS, AVENGERS: INFINITY WAR, CAPTAIN AMERICA: THE WINTER SOLDIER, and CAPTAIN AMERICA: CIVIL WAR. I can't wait for DOCTOR STRANGE IN THE MULTIVERSE OF MADNESS!

2022 is too far away.





This review copyright 2021 by E.C.McMullen Jr.