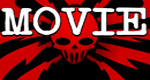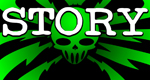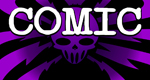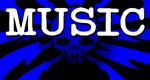 Support This Site

When You Buy My Books
E.C. McMullen Jr.
PERPETUAL
BULLET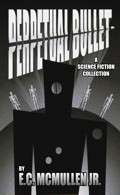 "'Some People' ... may be the standout story in the book."
-

John Grant

, Infinityplus

E.C. McMullen Jr.
WILLOW BLUE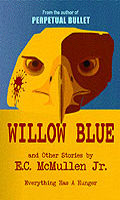 "'Willow Blue' will burrow under your skin and stay there long after you've put the book down."
- Jeffrey Reddick, Creator of
FINAL DESTINATION

IN OTHER BOOKS
E.C. McMullen Jr.'s
short story
CEDO LOOKED LIKE PEOPLE
in the anthology
FEAR THE REAPER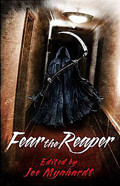 "This Ray Bradbury-esque is one of the most memorable and one of the more original stories I've read in a long time."
- Amazon Review

HORROR 201:
The Silver Scream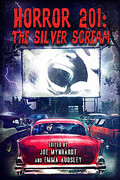 Filmmaker's Guidebook
featuring
RAY BRADBURY,
JOHN CARPENTER,
WES CRAVEN,
TOM HOLLAND,
E.C. McMULLEN Jr.,
GEORGE A. ROMERO,
and many more.



Extensively quoted in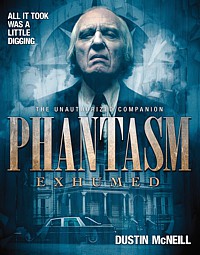 PHANTASM
EXHUMED
The Unauthorized Companion

Robert S. Rhine's
SATAN'S 3-RING
CIRCUS OF HELL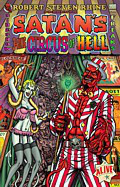 Forward by
GAHAN WILSON &
FEO AMANTE.
Featuring comics by
ALEX PARDEE,
WILLIAM STOUT,
STEVE BISSETTE,
FRANK DIETZ,
JIM SMITH,
FRANK FORTE,
ERIC PIGORS,
MIKE SOSNOWSKI,
OMAHA PEREZ,
DAVID HARTMAN,
STEVEN MANNION,
and more!

Also
IN CINEMA
E.C. McMullen Jr.
Head Production Designer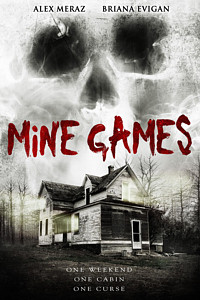 MINE GAMES


(Starring:
JOSEPH CROSS, BRIANA EVIGAN,
ALEX MERAZ)

Dept. head
Special Effects Make-Up
(SFX MUA)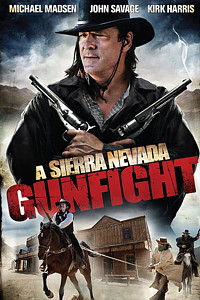 A SIERRA NEVADA
GUNFIGHT
(MICHAEL MADSEN & JOHN SAVAGE).
Review by
Kelly Parks

BATMAN BEGINS

- 2005
USA Release: June 15, 2005
Warner Bros.
Rated: Argentina: 13 / Australia: M / Finland: K-14 / Germany: 16 / Norway: 15 / Peru: 14 / Portugal: M/12 / Spain: 13 / Sweden: 15 / UK: 15 / USA: PG-13
Great comic book. Mostly great cartoons. But actually making a guy in a freaky costume look cool and scary instead of silly is tricky. Very tricky.
BATMAN BEGINS was directed by Christopher Nolan (MEMENTO, INSOMNIA) and written by Mr. Nolan and David S. Goyer (THE PUPPET MASTERS, DARK CITY, all of the BLADE movies). This is the story of how Batman became Batman, a story any fan of the comic book hero thinks they already know: his wealthy parents were murdered in front of him when he was a boy and that led to a life-long obsession with justice. This movie is that story, but it's the long version.
It opens with Bruce Wayne (Christian Bale: AMERICAN PSYCHO, SHAFT, REIGN OF FIRE, EQUILIBRIUM, THE MACHINIST) waking from a nightmare. He was dreaming about bats, something he's afraid of after an incident in his childhood, but the scene he wakes up to doesn't look much better. Bruce is a convict in a Chinese prison.
The round eye is not a very popular prisoner. He's attacked in the yard by a much bigger man who looks at Bruce and says, "I am the devil!" Bruce is unfazed and responds, "You're not the devil. You're practice." He's not Batman yet but he knows how to kick ass.
Bruce's performance gets noticed by a mysterious man named Ducard (Liam Neeson: DARKMAN, THE HAUNTING). Ducard recruits Bruce into a secret society of vigilantes dedicated to destroying corruption. He learns a great deal from them and dramatically improves his fighting skills. He also faces some of his demons and we find out just how consumed he was and is by thoughts of revenge. This led to a falling out with close friend Rachel Dawes (Katie Holmes: DISTURBING BEHAVIOR, THE GIFT) who went on to become a Gotham City DA.
Bruce returns to Gotham City and we find out he's been away for years. His life has been an unfocused mess to this point but the things he learned from Ducard has finally made his purpose clear. He confides in Alfred (Michael Caine: SHINER, ON DEADLY GROUND, A SHOCK TO THE SYSTEM, THE FOURTH PROTOCOL, DRESSED TO KILL, THE SWARM), the Wayne family butler since Bruce was a child, and Alfred's loyalty knows no bounds.
Cleaning up the tremendous corruption rampant in Gotham City will involve facing a police force on the payroll of Carmine Falcone (Tom Wilkinson: THE GHOST AND THE DARKNESS, SMILLA'S SENSE OF SNOW, THE EXORCISM OF EMILY ROSE). It seems the only cop not on the take is Sergeant Gordon (Gary Oldman: DRACULA, HANNIBAL), destined to be Commissioner Gordon someday. It also seems like the head psychiatrist at Arkham asylum, Dr. Jonathon Crane (Cillian Murphy: 28 DAYS LATER), is working for someone much worse than Carmine Falcone.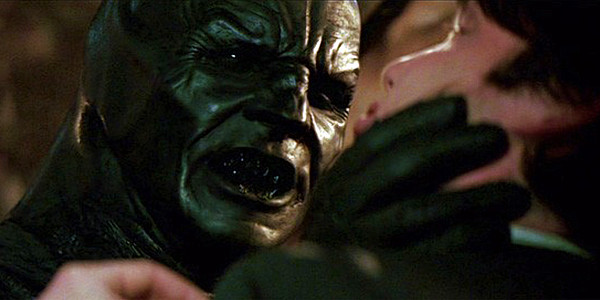 Bruce needs resources. Since his parents' deaths the Wayne fortune has been managed by Earle (Rutger Hauer: THE HITCHER, BUFFY THE VAMPIRE SLAYER, HEMOGLOBIN, SIN CITY), who is now the CEO of Wayne Enterprises and doesn't want to give up his spot just because the rich boy decided to come home. But Bruce does find an ally in Lucius Fox (Morgan Freeman: SEVEN, THE SUM OF ALL FEARS, DREAMCATCHER), a former board member forced out and relegated to running the applied sciences division.
Okay, now you know the set up. But what you want to know is, "Did it suck?"
I'll end the suspense and tell you: No, it didn't suck! This is a great thriller and the first psychologically believable Batman movie ever!!! To do something like this you'd have to be more than just angry or vengeful. You'd have to be obsessive and a little crazy and that's what we see!
Which is just how I feel about having a
!!!SCIENCE MOMENT!!!:
Part of the plot depends on a microwave beam weapon meant to vaporize water (supposedly so the military can "destroy an enemy's water supply"). The basic idea is sound - in fact that's how your microwave oven works. The microwaves are tuned to heat water. But the way the beam weapon is shown in use is just plain wrong. A powerful microwave beam could certainly vaporize water but it wouldn't start a "chain reaction" in the water supply. And it wouldn't just produce steam - it'd produce super-heated steam which is nearly invisible and very dangerous. I also must mention that your body has lots of water in it and the people in the path of the beam should have, well, exploded.
Check out the SCIENCE MOMENT.
This is an excellent movie and it feels like they finally got Batman right. I give it four shriek girls.





This review copyright 2005 E.C.McMullen Jr.