Review by
E.C.McMullen Jr.

SHOULD YOU?


TIP JAR




THE TOMB OF LIGEIA

- 1964
Alta Vista Films, An Anglo Amalgamated Presentation
Rated: Australia: M / Finland: K-18 / Germany: 16 / Sweden: 15 / U.K.: 18 / USA : PG-13 (Re-rated)
In merry olde early 1800s England, a handful of good people are gathered at a funeral. It's a morose time for widower Mr. Verden Fell (Vincent Price: THE FLY, THE RETURN OF THE FLY, THE HOUSE ON HAUNTED HILL, FALL OF THE HOUSE OF USHER, THE RAVEN, TALES OF TERROR, THE PIT AND THE PENDULUM, THE ABOMINABLE DR. PHIBES, DR. PHIBES RISES AGAIN!, EDWARD SCISSORHANDS). Silent in his grief, he must listen to the ramblings of a sanctimonious clergyman, telling him his deceased wife, Lady Ligeia, is not Christian and so can't be buried on the consecrated ground of the abbey cemetery. The abbey is a wreck and a relic, overgrown and dissolute. But Verndon owns the property, so despite the threats against his social standing in the community, his wife will be buried here. She won't stay buried long. She's returning from the dead, you see?
An unknown period of time later, but with the appearance of a seasonal change, the better part of a year or two at least, a spring fox hunt begins. The aging, corpulent Squire Trevanion (Derek Francis: NIGHT CREATURES, RASPUTIN: THE MAD MONK, TO THE DEVIL A DAUGHTER), sponsoring the chase is annoyed that his daughter Rowena (Elizabeth Shepherd: DAMIEN: OMEN II) is nowhere to be seen, she's left the hunt. Riding off with her platonic friend, Christopher (John Westbrook), the bold Rowena rides her horse to a leap that her companion's horse will not make. She comes across the abbey we saw before, only now, despite being a wreck, the grounds are well tended - the weeds are gone.
It's here we are reintroduced to Verden Fell. Lady Rowena comes upon him unexpectedly after a fall from her horse, and so is surprised and frightened by his cold, gothic figure. His eyes are covered by the sunglasses of the period. "The result of a rather morbid reaction to sunlight."
There is immediate interest from Lady Rowena in this silent giant, and it may be returned, as Verndon insists on carrying the Lady into his home within the abbey, to bandage her ankle.
The difference between Verden Fell and the other men Lady Rowena knows is acute. Fell is sullen and brooding and there's nothing fake about it. He doesn't use his wife's death to attract attention but repel it. He mourns for Ligeia, "She only wanted life, nothing more."
Unsmiling, moody men have never been to Rowena's taste, but she is intrigued by Fell and his connection to his deceased wife. It doesn't seem to be love or loyalty, but something more mysterious.
Verden, realizing that Rowena is attracted to him, fights against his own attraction to her, trying to send her away with coldness and insults. But the attraction is there, well written by Robert Towne (THE FIRM, MISSION: IMPOSSIBLE, MISSION: IMPOSSIBLE II) and well directed by Roger Corman (DAY THE WORLD ENDED, IT CONQUERED THE WORLD, NOT OF THIS EARTH, ATTACK OF THE CRAB MONSTERS, HOUSE OF USHER, THE PIT AND THE PENDULUM, THE LITTLE SHOP OF HORRORS, DEATH RACE 2000).
In time they are married and go on a long European tour for their honeymoon.
They return to the abbey at the end, with the plan of finalizing the sale of the place, then leave it forever.
Throughout the entire movie is the presence of a black cat - favored by writer Edgar Allan Poe - which disrupts the courtship of Verden and Rowena, and threatens Rowena's life. Angered by the constant attacks of the animal, Verdon wants it destroyed, but no one can ever catch it. Verden comes to believe that the cat is possessed by the soul of his dead wife, Ligeia. He knows that thinking in such a way is madness and fears it, but he can't shake it either.
During the day, Verden is more or less himself. But at night, within the presence of the abbey, he becomes like a will-less thing, possessed by some "other".
Right up to the end, THE TOMB OF LIGEIA leaves you guessing as to whether the ghost or will of Ligeia possesses him, or Verdon is losing his mind.
This movie was a risky venture for an actor in its day. Roger Corman was churning out as much cheap crap as humanly possible, in order to keep the bread and butter cashflow coming in from the cheapseat drive-in theaters. At the same time, Roger wanted shining examples of what his company was capable of doing. Vincent didn't need to take this role with its heavy duty stage theatrics, colorful gothic sets, and a script and character that could become laughably florid under the guidence of a lesser director.
Yet Vincent loved Edgar Allen Poe and was eager to bring cinematic life to the man's every work. So he put a lot of faith that Roger would not let him down.
Even today, THE TOMB OF LIGEIA has plenty of creepy, chilling moments. Anyone who has been in a failed relationship and watched it fall apart can relate. Having the experience of watching love die or threatened; questioning both the behavior of my lover as well as my possible contribution to the crazy, angry fall, was my connection to this tale of Verden and Rowena and the unseen presence of Ligeia.
It might be yours too.
Three Shriek Girls.

This review copyright 2012 E.C.McMullen Jr.
E.C. McMullen Jr. is a participant in the Amazon Services LLC Associates Program, an affiliate advertising program designed to provide a means for sites to earn advertising fees by advertising and linking to amazon.com.
BUY BOOKS FROM
E.C. McMullen Jr.
WILLOW BLUE


"'Willow Blue' will burrow under your skin and stay there long after you've put the book down."
- Jeffrey Reddick, Creator of
FINAL DESTINATION

PERPETUAL BULLET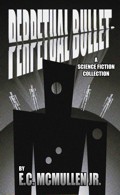 "'Some People' ... may be the standout story in the book."
- John Grant, Infinityplus

IN OTHER BOOKS
E.C. McMullen Jr.'s
short story
CEDO LOOKED LIKE PEOPLE
in the anthology
FEAR THE REAPER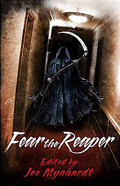 "This Ray Bradbury-esque is one of the most memorable and one of the more original stories I've read in a long time."
- Amazon Review
HORROR 201: The Silver Scream
PAPERBACK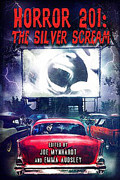 Filmmaker's Guidebook
featuring
RAY BRADBURY,
JOHN CARPENTER,
WES CRAVEN,
TOM HOLLAND,
E.C. McMULLEN Jr.,
ED NAHA,
GEORGE A. ROMERO,
and many more.
Extensively quoted in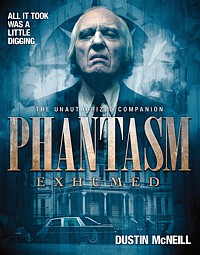 PHANTASM EXHUMED
The Unauthorized Companion

Robert S. Rhine's
SATAN'S 3-RING CIRCUS OF HELL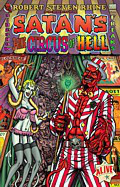 Forward by
GAHAN WILSON,
FEO AMANTE.
Featuring comics by
WILLIAM STOUT,
HILARY BARTA,
STEVE BISSETTE,
SPAIN RODRIGUEZ,
FRANK DIETZ,
JIM SMITH,
TONE RODRIGUEZ,
FRANK FORTE,
ERIC PIGORS,
ALEX PARDEE,
MIKE SOSNOWSKI,
OMAHA PEREZ,
DAVID HARTMAN,
D.W. FRYDENDALL,
SHANNON WHEELER,
VINCENT WALLER,
JACOB HAIR,
NENAD GUCUNJA,
STEVEN MANNION,
NORMAN CABRERA,
and more!
ALSO
IN CINEMA
E.C. McMullen Jr.
HEAD PRODUCTION DESIGNER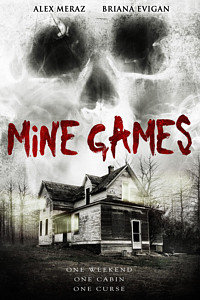 MINE GAMES
(Starring:
JOSEPH CROSS, ALEX MERAZ, BRIANA EVIGAN)