Review by
Kelly Parks

THE SECOND ARRIVAL

aka

ARRIVAL II

- 1998
Live Entertainment, Orion Pictures, Artisan Entertainment
Rated: Australia: M / Portugal: M/12 / Spain: 7 / UK: 15 / USA: PG-13
This is a sequel to THE ARRIVAL, where aliens arrived on Earth. Does this title mean they left and then came back? Or did they never leave in which case the title should be THE REMAINING or THE STILL HERE or THE YOU THOUGHT WE LEFT BUT WE WERE HIDING BEHIND THE COUCH THE WHOLE TIME? Is an accurate title too much to ask?
THE SECOND ARRIVAL was directed by Kevin Tenney (ENDANGERED SPECIES, WITCHBOARD, WITCHBOARD 2, THE CELLAR, NIGHT OF THE DEMONS) and written by Mark David Perry (CAPTIVE [TV]). The story follows Jack Addison (Patrick Muldoon: STARSHIP TROOPERS, STIGMATA) who works for the Canadian equivalent of NASA. Jack turns out to be the estranged stepbrother of Zane Zaminski (played by Charlie Sheen in THE ARRIVAL), the guy who uncovered an alien conspiracy to "terraform" the Earth, exterminate humanity and generally be evil. A news bulletin informs Jack and us that Zane has been found dead in Alaska and that he's famous for what people call the "UFO hoax".
Jack goes to a local bar to drown his sorrows and gets hit on by a pretty brunette named Sandra (Catherine Blythe: SHAPESHIFTER, THE LEGEND OF GATOR FACE, TEKWAR [TV]) who claims to live in Jack's building even though he never noticed her. How fortuitous.
Jumping in the sack with Sandra makes Jack skip going through his mail (Kudos to Sandra for a nice full frontal, by the way). He doesn't notice until much later that he's received a large envelope from Zane containing a detailed description of the entire alien conspiracy. Similar envelopes are received by a short list of other people, including scientist Nelson Zarcoff (Michael Sarrazin: FRANKENSTEIN [TV], EYE OF THE CAT, FEAR DOT COM) and reporter Bridget Riordan (Jane Sibbett: THE RESURRECTED). The envelopes also contain instructions for everyone to get together to examine a piece of alien technology.
Jack goes to the meeting but mostly out of respect for his dead brother. He doesn't buy any of this alien invasion nonsense and isn't shy about letting the others know. The meeting takes place inside a walk-in freezer because it was established in the first film that the aliens don't handle cold well – that's why they're accelerating global warming.
The alien technology (a sort of hologram projector / computer) combined with one member of the group turning out not to be who they seemed completely turns Jack around on the subject of this alien stuff, which brings me to something I didn't like here and that bothers me in many movies: inconsistent strength. First we see an alien that is strong enough to twist a large screwdriver into a knot but seconds later the alien is weak enough for an ordinary human to wrestle him to the ground. If I could do that to a screwdriver ain't no way anybody would wrestle me to the ground.
So now Jack and his new sarcastic friend Bridget are believers and the usual conspiracy machinery starts in motion: they end up wanted by the law and have all their credit cards cancelled. Something else that bothered me here is that for an advanced civilization with interstellar technology, the aliens are a bunch of Keystone Kops when it comes to killing people. Humans are fragile creatures and we expire fairly easily.
And since I'm in a pointing-out-mistakes frame of mind I guess this is a good time for a
!!!SCIENCE MOMENT!!!:
I don't care if you are a 12th level hacker with a +1 slide rule, you are not gonna hack the alien mainframe. Forget about the fact that all the code would be utterly meaningless to you, although that's a pretty good reason. You won't be able to do it for the same reason an ENIAC programmer from the 1950's couldn't hack into my PC. My desktop is so vastly more advanced and so completely different from the computer he worked on that his skills simply don't apply. And that's a mere 50 years of difference. A culture that builds starships would be orders of magnitude more advanced.
THE ARRIVAL was a decent flick and a decent sequel would have been welcome. This is not it. THE SECOND ARRIVAL is an attempt to tell the same story over again with a lower budget and less talented actors. I give it two shriek girls.

This review copyright 2004 E.C.McMullen Jr.
LOVE THIS SITE?
Support it when you buy my books
E.C. McMullen Jr.
PERPETUAL BULLET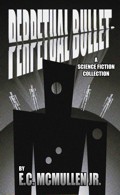 "'Some People' ... may be the standout story in the book."
- John Grant, Infinityplus

WILLOW BLUE


"'Willow Blue' will burrow under your skin and stay there long after you've put the book down."
- Jeffrey Reddick, Creator of
FINAL DESTINATION

IN OTHER BOOKS
E.C. McMullen Jr.'s
short story
CEDO LOOKED LIKE PEOPLE
in the anthology
FEAR THE REAPER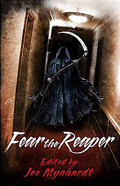 "This Ray Bradbury-esque is one of the most memorable and one of the more original stories I've read in a long time."
- Amazon Review
HORROR 201: The Silver Scream
PAPERBACK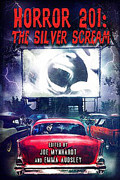 Filmmaker's Guidebook
featuring
RAY BRADBURY,
JOHN CARPENTER,
WES CRAVEN,
TOM HOLLAND,
E.C. McMULLEN Jr.,
GEORGE A. ROMERO,
and many more.
Extensively quoted in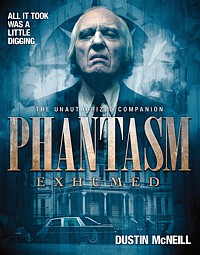 PHANTASM EXHUMED
The Unauthorized Companion

Robert S. Rhine's
SATAN'S 3-RING CIRCUS OF HELL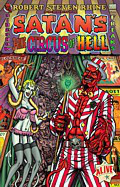 Forward by
GAHAN WILSON &
FEO AMANTE.
Featuring comics by
ALEX PARDEE,
WILLIAM STOUT,
STEVE BISSETTE,
FRANK DIETZ,
JIM SMITH,
FRANK FORTE,
ERIC PIGORS,
MIKE SOSNOWSKI,
OMAHA PEREZ,
DAVID HARTMAN,
STEVEN MANNION,
and more!
Also
IN CINEMA
E.C. McMullen Jr.
HEAD PRODUCTION DESIGNER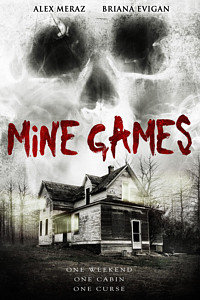 MINE GAMES
(Starring:
JOSEPH CROSS, BRIANA EVIGAN,
ALEX MERAZ)
Dept. head
SPECIAL EFFECTS MAKE-UP
(SFX MUA) and Michael Madsen's stunt double on the movie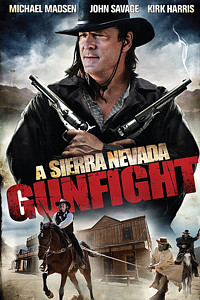 A SIERRA NEVADA GUNFIGHT
(MICHAEL MADSEN & JOHN SAVAGE).

PRODUCTION DESIGNER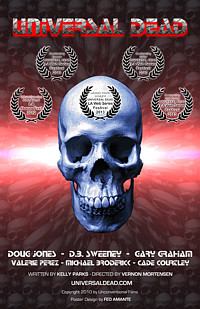 UNIVERSAL DEAD
(DOUG JONES,
D.B. SWEENEY,
GARY GRAHAM)

ART DIRECTOR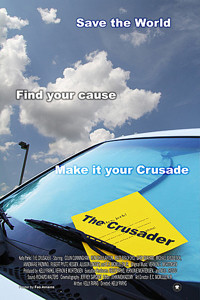 THE CRUSADER
(COLIN CUNNINGHAM,
GARY GRAHAM)